In response to the Covid-19 crisis, Thornhaven has taken measures to ensure the safety of our employees and customers
- Upcoming Significant Events -
Please Be Advised - Slight Shipment delays are being experienced
Shop Hours
OPEN
Daily 10:30am - 5pm
Join The Club or Shop Online
Pickup Orders can also be placed at checkout online or over the phone 250.494.7778
We are opening the tasting room and patios Friday, April 29th
Pack a lunch & come enjoy a glass or bottle of wine on our beautiful patio or veranda.
ELEGANT WINES
Celebrating Over 20 Years
Inspired by Thornhaven's breathtaking setting and our love of the grape, we craft wines that are appreciated by novices and connoisseurs alike. Our approach to winemaking, careful and passionate, exposes the natural qualities and intricate characteristics of the fruit that produces our elegant vintages.
We invite you to visit our intimate, charming winery. Elevated on the slopes of Little Giant's Head Mountain, a rocky, pine-covered crest, Thornhaven is fronted by its flourishing vineyards and cloaked in its quiet surroundings. The spectacular views from our courtyard patio overlook the picturesque landscape of Summerland's orchard-laden valley floor and distant rolling mountains. To the east lie striking panoramas of sparkling Okanagan Lake, the bordering forested hills, and the fertile emerald benchlands of neighbouring orchards.
Thornhaven Wine Awards 2017 | 2018
NATIONAL WINE AWARDS 2018
PLATINUM 2015 SYRAH
GOLD 2015 PINOT NOIR
SILVER 2017 XV
SILVER 2017 GEWURZTRAMINER
VOTED #10 FOR TOP 10 SMALL WINERIES IN CANADA
VOTED #25 FOR TOP 25 WINERIES IN CANADA
Gewurztraminer 2016 Awards
HONOURS Intervin 2017/2018 Honours (International)
GOLD All Canadian Wine Championship 2017 (National)
GOLD Wine Align National Wine Awards of Canada 2017
SILVER BC Wine Awards 2017 (Fall)
Cornicopia Top 25 Competition - Whistler BC
Brooklyns Blend 2016 Awards
SILVER Intervin 2017/2018 (International)
BEST WHITE BLEND (under $20)
BC BEST OF VARIETAL (Spring) Okanagan Wine Festivals (Regional)
BRONZE Wine Align National Wine Awards of Canada 2017
Tortured Grape 2016 Awards
HONOURS Intervin 2017/2018 (International)
SILVER Okanagan Wine Festivals 2017 (Spring) (Regional)
Infusion White Bubbly 2016 Awards
SILVER Okanagan Wine Festivals 2017 (Spring) (Regional)
Infusion Rose Bubbly Awards
BRONZE BC Wine Awards 2017 (Fall)
BRONZE Wine Align National Wine Awards of Canada 2017
Pinot Noir 2014 Awards
SILVER BC Wine Awards 2017 (Fall)
XV 2016 Awards
SILVER Intervin 2017/2018 (International)
BRONZE BC Wine Awards 2017 (Fall)
$22.00

Our 100% Pinot Meunier is aged in French Oak. Delicate and light ruby in color with notes of raspberry and vanilla. Serve with spicy foods.

price includes btl depo + tax

Add to cart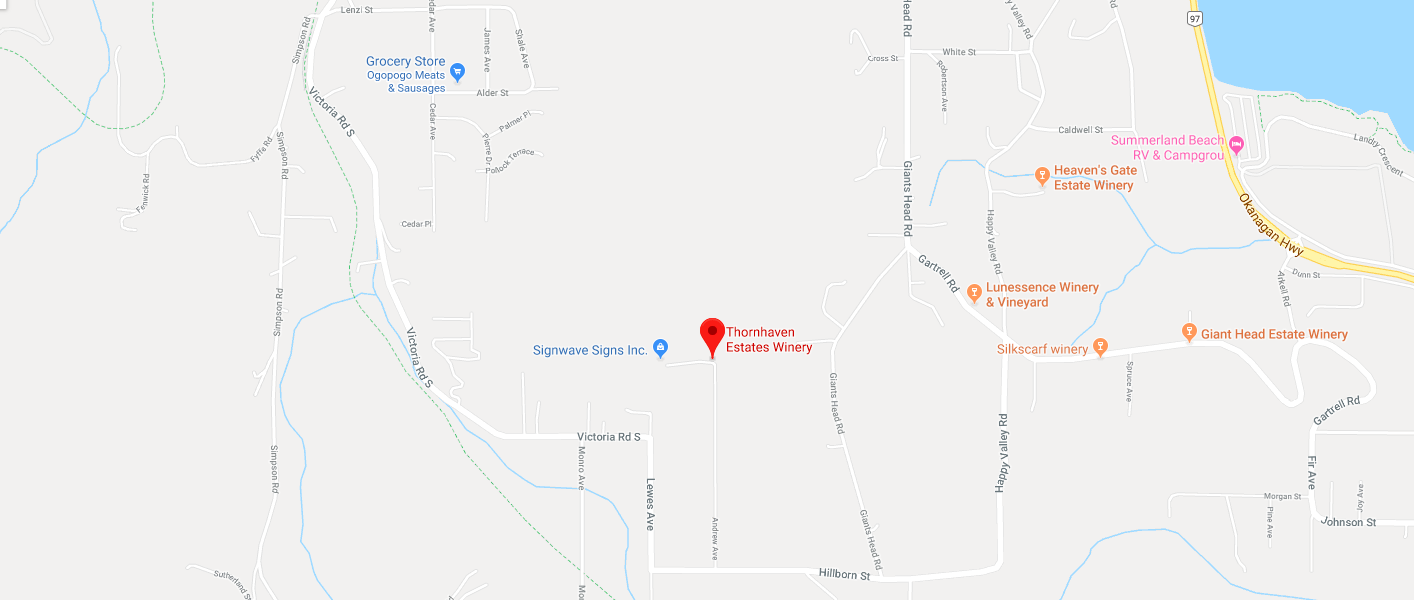 Check Out Our Selection Of Okanagan Wines